By: Red Hot Mamas
Published: June 21, 2014
The 96th Annual Endocrine Society's ICE/ENDO 2014 event has started with many great conversations about topics that touch our lives!
If you are attending, please stop by the Hormone Health Network booth in the EXPO Hall and chat with Karen Giblin!
ICE/ENDO 2014 provides endocrine researchers and practitioners with a scientific program that covers endocrinology from bench to bedside.
Here are a few photos from this morning.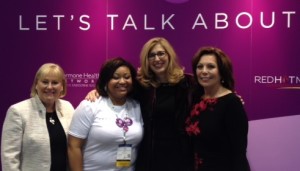 Barbara Keenan, CEO Endocrine Society; Cheretta Clerkley, Director Hormone Health Network; Teresa Woodruff, President Endocrine Society; Karen Giblin, President of Red Hot Mamas at the ICE/ENDO 2014 conference in Chicago this weekend.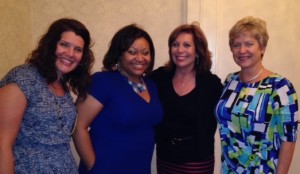 The four lovely ladies behind the Menopause Map are shown above, from left to right: Erin McCarthy, Cheretta Clerkley, Karen Giblin, Judy Nance.