By: Guest Author
Published: November 14, 2022
Hormone replacement therapy is the most common treatment for menopause but, with worldwide shortages affecting women, we ask, 'do people sell menopause medication illegally'?
In recent days, the UK has been experiencing shortages in hormone replacement drugs (HRT) such as, Oestrogel, Ovestin and Pfizer Premique Low Dose. These drugs are prescribed to help women control some of the symptoms of menopause. With this sudden gap in the market, there are concerns that these medications are going to be increasingly sold through illegal means as well as at massively inflated prices.
With these risks, poses a threat to women's health and safety, and, so, if you see these drugs being sold illegally, you should stay well away. In addition to this, being found to be involved with illegal drug sales could have serious consequences such as receiving a sentence and having to contact drug offence solicitors.
In this article, we'll take a deeper look at what these drug shortages mean for women and the pharmaceutical industry…
What is Menopause Medication?
During menopause, women experience hormonal changes which can result in a number of symptoms including hot flushes, sweats and mood swings. Menopause medication, particularly HRT, is used to regulate hormones and to therefore help to relieve some of the symptoms which can make life extremely uncomfortable.
Do People Sell Menopause Medication Illegally?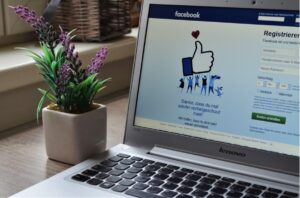 The simple answer to this question is yes. The black market has always been a place to obtain drugs illegally and, the advent of the internet has increased the black market across the world exponentially.
While governments across the world work hard to curtail the activities of black-market traders, many of these traders use advanced technology to avoid detection. This makes it harder for it increasingly difficult for law enforcement to locate them and shut them down.
Menopause medication is sold illegally from a number of different places, and, in this section, we'll detail some of these:
Facebook
Due to the shortage of HRT through regular means, medication is being increasingly sold by people on Facebook Marketplace. Facebook Marketplace is a platform on which members of the public can sell items, including second-hand items which they no longer require. There have been several cases of people selling this medication, which is only available by prescription, on Facebook Marketplace for hugely inflated prices. Shockingly, some of the advertised products clearly show the original prescription tag.
Online Pharmacies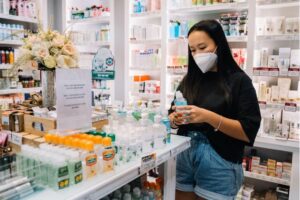 In recent years, online pharmacies have been springing up all over the internet and, unfortunately, not all of these are legal, although many will give the appearance of being so. An increased number of these pharmacies offer menopause medication at massively inflated prices and, these are often bought by women who are unaware of the fact that they are making an illegal purchase.
Following the shortage of menopause medication, it's been reported that legitimate online pharmacies are also cashing in on this by selling products at much higher prices than those charged by the NHS. This was highlighted earlier this year when Swindon MP, Carolyn Harris, hit out at these pharmacies, saying, "Get your act together, this is just exploitation. Anybody who thought it was a good idea to hike the price up because there was a shortage… it's awful, it's just complete profiteering, and making a profit off the back of somebody's desperation is never a good look."
While these kinds of practices by legitimate online pharmacies are not actually illegal, they are certainly considered to be immoral by many people – particularly during the current cost of living crisis.
The Dark Web
The term 'dark web' refers to websites which are unregulated, and carry out nefarious practices. Since earlier this year, the number of dark web sites offering menopause medication, including HRT, has risen sharply, fueled by the desperation of women who are finding it difficult to obtain this medication through their GP. Operators of dark websites often use a number of complex methods to avoid detection by the authorities, allowing them to continue illegal activities unimpeded.
Illegal sales of hormone replacement treatment have further increased in recent years due to being purchased by members of the transgender community who are often unable to get hold of this treatment by more traditional means. Many transgender individuals use this medication during their transition from male to female and have been turning to the dark web to find suitable products.
The Dangers of Illegal HRT
Those illegal traders who are caught can face severe penalties, including custodial sentences, however, the bigger dangers are for those who buy these products. Buying any prescription medication other than through the NHS can be extremely dangerous. Not only is there a possibility that this medication may simply not be effective, but there's also the chance that illegal products will contain harmful substances which may have a considerably negative impact on a woman's health.
Staying Safe
While the shortage of HRT is a worry, the UK government is working hard to resolve this as soon as possible in order to resume the normal supply. Although being unable to obtain the required medication can be extremely frustrating, you should never be tempted to obtain HRT or menopause medication by alternative means. Should you have any concerns about your medication, it's extremely important that you consult with your GP.
Please be advised that this article is for general informational purposes only, and should not be used as a substitute for advice from a trained medical professional. Be sure to consult a medical professional or healthcare provider if you're seeking medical advice, diagnoses, or treatment. We are not liable for risks or issues associated with using or acting upon the information on this site.
Stuart Wild is Partner at Conspiracy Solicitor, an expert conspiracy solicitors in the UK who deal with drug law offences. The team help to prove peoples' innocence or reduce their sentences if they have been accused of criminal conspiracy.
Images:
Photo by Polina Tankilevitch from Pexels
Photo by Tobias Dziuba from Pexels
Photo by Anna Tarazevich from Pexels
https://help.pexels.com/hc/en-us/articles/360042790533-What-s-the-appropriate-way-to-give-credit-to-the-photographer-
The views expressed herein this article, written by a guest contributor, do not necessarily represent those of the Red Hot Mamas organization. The content is for informational purposes and should not substitute the advice of your doctor.