Published: September 29, 2014
The Food and Drug Administration has scheduled a two-day public meeting to invite patients, providers and any champion of women's sexual health to discuss the lack of medical treatment options for women's sexual dysfunction.
This first-ever public meeting is set for October 27th – 28th.

What you might not have seen is that this move follows a public outcry from lawmakers and women's health and right groups about the seeming gender disparity. 
While women do not have a single approved drug for a common issue –Hypoactive Sexual Desire Disorder in Premenopausal Women (HSDD), or low sexual desire causing distress, the FDA has approved over 20 drugs at this point that are marketed for male sexual dysfunction.
See what the publication that goes to members of Congress reported on this issue:
FDA To Hold OCTOBER MEETING ON TREATING FEMALE SEXUAL DYSFUNCTION –

Article By Kerry Young
Following complaints from lawmakers and women's groups about a lack of treatments for female sexual dysfunction, the Food and Drug Administration has scheduled a two-day meeting on the topic.
The agency on October 27 will seek to gather input from women on causes and consequences of a lack of sexual desire.
On October 28, the FDA staff will examine the scientific challenges of designing studies to test experimental treatments for diminished sexual desires in women.
The move by FDA was welcomed by the leader of the Even the Score campaign, an effort supported by Sprout Pharmaceuticals, the developer of an experimental female sexual dysfunction treatment, and several nonprofit women's and health groups.
¨For far too long, women have been told that their sexual health is not as important as men's — as aptly illustrated by the lack of FDA-approved treatment options for the most common form of female sexual dysfunction,¨ said Susan Scanlan, chair of Even the Score, in a statement to CQ HealthBeat. ¨We applaud the FDA for recognizing female sexual dysfunction as a key unmet medical need.¨
In January, four Democratic lawmakers in the House — Debbie Wasserman Schultz of Florida, Nita Lowey of New York, Chellie Pingree of Maine and Louise Slaughter of New York — wrote to FDA encouraging it help bring a drug for female sexual dysfunction to market. Raleigh, North Carolina-based Sprout has one of the products farthest along in testing, called flibanserin. But it's been struggling to win FDA approval. Sprout plans to resubmit its new drug application for the product in early 2015, following completion and analysis of certain research.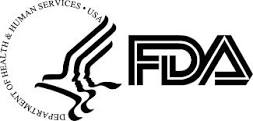 This makes very clear that you can speak up and be heard. THIS is the moment to be heard directly by the agency that will be making key decisions on your access to medical treatments for sexual health.  We thought you might like to see what some of the leading clinicians and researchers have to say about the issue. To see then, use #WomenDeserve on Twitter. 
This article is from our friends at www.menopausewise.com
Check out this .pdf for more information:Women Deserve Flyer