By: Red Hot Mamas
Published: December 2, 2014
Red Hot Mamas® is proud to introduce a new member
of our "Ask the Experts" Advisory Board!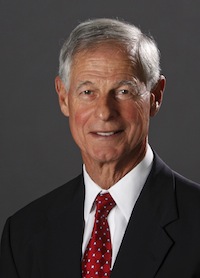 Dr. Murray Freedman is passionate about women's health and wellness. Throughout the years he has taught women about what's happening to them physically during menopause and carefully explained why and how they can obtain proper treatment. He has worked to change the paradigm of medicine so women everywhere can lead healthier and happier lives.
I'm sure you will find him to be an approachable, kind, and a true "Southern Gentleman" in addition to his extensive medical background. Red Hot Mamas are sincerely happy to have him join our team!
Dr. Freedman received his medical training at the Medical College of Georgia in Augusta, Georgia. He is board certified in Obstetrics and Gynecology and a Fellow of the American College of Obstetrics and Gynecology as well as a Fellow of the American College of Surgeons.
He is currently Clinical Professor of Obstetrics and Gynecology at the Medical College of Georgia, and he maintains a very active private practice in Augusta, Georgia.
He is a past president of the Georgia State OB/GYN Society and a past president of the South Atlantic Association of Obstetrics and Gynecology. He is currently a member of the Advisory Board of the American Journal of Obstetrics and Gynecology for the subspecialty Psychosexual Medicine.
Dr. Freedman has published 3 books:
Steroid Biochemistry and Its Clinical Application
Society to L and D STAT!
He has published over 25 articles in national and international medical journals and authored 3 chapters in medical textbooks.
For over 15 years Dr. Freedman has been investigating and writing about vulvovaginal atrophy in menopausal women, and he received the NAMS NovoNordisk Award for Vaginal Health Research in 2008. He lectures frequently to medical and non-medical audiences about his clinical experience with hormones, sexuality and relationship issues in postmenopausal women.
What a pleasure it was to read his most recent book "Peanut Butter and Jelly", here's what we have to say about it….
What a joy to read this book Peanut Butter and Jelly – Great Sex Is As Easy As Making a PBJ Sandwich written by Murray A. Freedman M.S., M.D. and Holly Hein, Ph.D.

It's just what the doctor ordered!   The books real-life approach takes us on a journey as two friends meet for lunch and thoroughly discuss their love lives. This book explores the topics of sorting out relationship problems, some that can be fixed and problems that cannot be fixed. It also delves into factors that arise when menopause hits due to the natural decline of estrogen levels, which may play a role in female sexual dysfunction.

Making a good relationship work is sometimes complex and sometimes requires a little help. Why not learn ways to rekindle your flame? This book offers great information, advice and is a must read!!
~ Karen Giblin