By: Red Hot Mamas
Published: December 17, 2014
We are proud to announce that The 
Menopause Map™
 consumer health education website created by Hormone Health Network and Red Hot Mamas®, earned top honors in the
Summer/Fall 2014 Web Health Awards
(SM) Competition.
The Menopause Map™ won the Gold Award in the competition's microsite category. The interactive tool helps women learn about menopause and start important conversations with their health care providers and peers.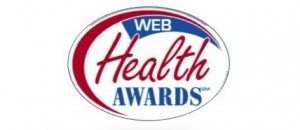 The Web Health Awards(SM) recognize the nation's best digital health resources. The competition is held twice a year.
The winners were chosen from nearly 400 entries by a panel of distinguished experts in digital health media. The Web Health Awards(SM) program is organized by the Health Information Resource Center(SM) (HIRC), a national clearinghouse for professionals who work in consumer health fields.
Several months ago, The Endocrine News (June 2014), featured an InTouch article 'HHN Partners with Red Hot Mamas', highlighting the creation of the Menopause Map by these two organizations.
"This is the first time we've partnered with a group like the Red Hot Mamas® to develop an online, comprehensive tool," Cheretta Clerkley, Director, Hormone Health Network, explains.
The team-up allows the Red Hot Mamas® to have a hand in all aspects of the Menopause Map's development and evolution.  "By partnering with the Red Hot Mamas®, we feel like we'll come out with a stronger tool"