By: Red Hot Mamas
Published: October 9, 2015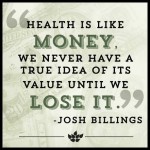 Dear Red Hot Mamas,
Mark your calendar as October 18th is World Menopause Day! Now, I bet you are wondering just when, why, and how this special day has evolved. And, you are probably pondering as to why it even exists. So, let me give you the lowdown and a little bit of history behind World Menopause Day.
In 1984, The International Menopause Society (IMS), in collaboration with the World Health Organization (WHO), designated October 18th as World Menopause Day. Since the inception of the observance of this day, the IMS and the Council of Affiliated Menopause Societies around the world have been increasing awareness about menopause. They have been addressing the many issues women face during menopause. These societies encourage all healthcare professionals to better inform women about menopause and the management of its symptoms; and to distribute materials and organize activities on World Menopause Day.
The possible symptoms of menopause sometimes have a negative impact on a woman's quality of life. And, the long term consequences of menopause occasionally can lead to a host of age-related diseases. On this particular day, there is a call for action for healthcare providers, organizations such as Red Hot Mamas, to educate women about menopause and to encourage women to talk to their clinicians about menopause and its long term effects.
So, on this October 18th you should remember that this is "your day" – yes, all those Red Hot Mamas who are now coming out the other side of their reproductive years. You can celebrate "the change" on this day, no matter what phase of "the change" (menopause) you are in.
You should also note that you are all not alone. In fact, there are more than 500 million women around the world who are experiencing "the change". These women sometimes experience unwelcome menopause symptoms. One symptom, we all know about is the occurrence of hot flashes. And, for those of you who have experienced them, you know they can hit you like a bolt out of the blue. Can you just imagine what would happen if we all simultaneously experienced hot flashes at the same time? It would set off smoke alarms across the world! So all of you Red Hot Mamas out there are creating a heated global crisis!!
I've always told women to keep a sense of humor at menopause – we should keep those twinkles in our wrinkles. Our attitude at menopause can usher in positive thoughts and changes. I do hope that you speak to your clinician about menopause and become more educated about what happens during menopause and the treatments that are available. It's important to take your health seriously at menopause to prevent health problems later in life. Please log onto our website
www.redhotmamas.org
for more information about World Menopause Day.
And, some more sensational news – I just returned from Las Vegas after attending the 2015 annual meeting of the North American Menopause Society (NAMS) (
www.menopause.org
). The theme of their program was "What Happens at NAMS Doesn't Stay at NAMS: Education Changes Practice". NAMS had exhilarating sessions on very relevant topics related to perimenopausal through postmenopausal health. I hope your clinician has attended this meeting and discusses with you some of its up-to-date and significant findings.
Here's a few of NAMS session topics – there were many others covered:
Perimenopause contraception
The bimanual examination
Diabetes management in postmenopausal women
Osteoporosis: What's new on the horizon
Cardiovascular disease in women
Addictions and compulsive behaviors in menopausal women
Compounded hormone therapy
In the coming months, we will provide you with more details about the information on these topics through our various educational channels – our monthly education programs in hospitals, our website,
www.redhotmamas.org
, and in our newsletter "The Menopause Minute". Our team of medical experts will also be sharing their expertise and advice about these health topics. So, there's more to come. And, we all should say special thanks to NAMS for providing important information to our clinicians and to all of us Red Hot Mamas out there.
In closing, I do hope that you continue to have the right attitude about menopause, and that you will take steps on a positive course to ensure good health at menopause and beyond.
Good health to you all,
Karen Giblin