By: Red Hot Mamas
Published: May 23, 2014
Red Hot Mamas North America Inc. recognizes that women are seeking up-to-date and medically sound healthcare information. Throughout the years, we have had the privilege of working with some of our nation's leading women's healthcare professionals. Many of our endeavors have been in the area of patient education, behavioral research, and advocacy efforts.
We invite you to meet our medical advisors/contributing editors for our website. These well-known and highly qualified experts will provide you with the best quality healthcare information you seek and deserve. You can ask them a question by e-mailing askexperts@redhotmamas.org.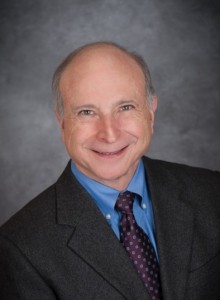 Machelle Seibel, MD is a national authority in health education. He is a Professor of Obstetrics & Gynecology at the University of Massachusetts Medical School and Director of the Complicated Menopause Program. Dr. Seibel has won national awards for research, writing, and patient education and is a sought-after speaker. Seibel is also an award-winning composer and founder of HealthRock®, teaching health literacy through music and entertainment.
He served four years as Editor-in-Chief ofSexuality, Reproduction, and Menopause ― a journal of the American Society for Reproductive Medicine.
Dr. Seibel was a member of the Harvard Medical School faculty for almost 20 years where he served as the Director of Reproductive Medicine and Infertility at Beth Israel Hospital and Harvard Medical School and Medical Director of the Faulkner Centre for Reproductive Medicine. He also served four years as Clinical Professor at Boston University School of Medicine. For more information about Dr. Seibel (also known as DocRock), visit his personal website and Health Rock. 

Mary Jane Minkin, MD is clinical professor of obstetrics and gynecology at Yale University School of Medicine and has a private practice in New Haven, Conn. She is widely known in the field of gynecology and is interviewed often in print and broadcast media; she has even appeared on a billboard in Times Square, along with other women of note representing the "new face of menopause."
She is a leader in women's health education both inside and outside the medical community. Minkin is co-author, with Carol Wright, of A Woman's Guide to Menopause and Perimenopause and The Yale Guide to Women's Reproductive Health. She is lead author or co-author of articles in numerous peer-reviewed journals, and also writes a monthly column for Prevention magazine.
Dr. Minkin is a recipient of the Irving Friedman Award, given by Yale School of Medicine's department of obstetrics and gynecology for excellence in clinical abilities and patient care and has twice been awarded the Resident's Teaching Award for best community attending physician.

Michael Goodman, MD has been practicing women's healthcare since finishing his Ob/Gyn residency at Stanford University in 1972. Dr. G is the author of 2 consumer-oriented books on menopause, The Midlife Bible – A Woman's Survival Guide, and "MEN-opause: The Book for Men.
His several contributions to the peer-reviewed literature are in the areas of Family-Centered Maternity Care, Minimally Invasive Surgery, Female Genital Plastic Surgery, and Menopausal Medicine. He is an Emeritus reviewer for the Journal of Minimally Invasive Surgery, and a current reviewer for the Journal of Sexual Medicine, Menopause Management, and the World Journal of Urology.
Dr. Goodman sits on the Medical Advisory Board of Upsher-Smith Pharmaceuticals, and is a speaker for Upsher, Boehringer-Ingelheim, TherRx and Novogyne pharmaceuticals. Visit Dr. G's website www.drmichaelgoodman.com.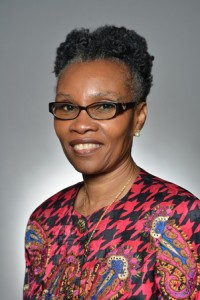 Verna Brooks McKenzie MB., BS., FACOG, NCMP is an Obstetrician and Gynecologist / Certified Menopause Practitioner with over seventeen years of experience in training, lecturing and public speaking on women's reproductive health issues internationally including Ghana West Africa. She is a pioneer in women's health and founded the first Menopause Center and Osteoporosis Society in Jamaica. She was Adviser to the Jamaican Government at meetings of the Commission for the Status of Women, United Nations Headquarters, New York, the 1995 United Nations Fourth World Conference on Women, Beijing China and as an expert she participated in a consultation on reproductive health and family planning, United Nations Population Fund Headquarters, New York and the menopause movie "Hot Flash Havoc".
She has written many articles on women's health and is a guest on numerous radio and television programs.
In recognition of her outstanding, excellent and distinguished service in the field of women's health she received many awards including the American College of Obstetricians and Gynecologists West Indies Section Award and the Ardenne Alumni Hall of Fame Award.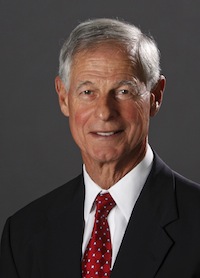 Dr. Murray Freedman received his medical training at the Medical College of Georgia in Augusta, Georgia. He is board certified in Obstetrics and Gynecology and a Fellow of the American College of Obstetrics and Gynecology as well as a Fellow of the American College of Surgeons.
He is currently Clinical Professor of Obstetrics and Gynecology at the Medical College of Georgia, and he maintains a very active private practice in Augusta, Georgia. He is a past president of the Georgia State OB/GYN Society and a past president of the South Atlantic Association of Obstetrics and Gynecology. He is currently a member of the Advisory Board of the American Journal of Obstetrics and Gynecology for the subspecialty Psychosexual Medicine.
Dr. Freedman has published 3 books: Peanut Butter and Jelly, Great Sex as Easy as Making a PBJ Sandwich; Steroid Biochemistry and Its Clinical Application; Society to L and D STAT!
He has published over 25 articles in national and international medical journals and authored 3 chapters in medical textbooks. For over 15 years Dr. Freedman has been investigating and writing about vulvovaginal atrophy in menopausal women, and he received the NAMS NovoNordisk Award for Vaginal Health Research in 2008. He lectures frequently to medical and non-medical audiences about his clinical experience with hormones, sexuality and relationship issues in postmenopausal women.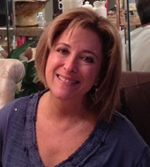 Elizabeth Allen joins Red Hot Mamas team of experts as our new Financial Health Advisor. She has already contributed numerous articles to our e-newsletter, The Menopause Minute.
A note from Liz: "Connecting with other women globally over the internet and locally who are going through similar menopause experiences has helped me more than meds.  Knowing I'm not alone or going crazy makes all the difference."
She is a financial adviser and share suggestions with Red Hot Mamas when financial questions are sent. She has written three books – Who Got Liz Gardner; Discovering ARUGULA; and IMA PIGG.
"None of these books are about menopause nor did I see it coming. I lost both my mother and older sister to ovarian cancer and neither shared their menopause experiences with me before they went."  Read more about Liz on the following websites: www.elizabeth-allen.com www.ameripriseadvisors.com/liz.a.allen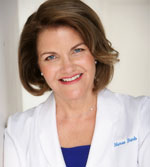 Barbara Dehn RN, MS, NP, FAANP is a practicing Nurse Practitioner and a television health expert, who's known as Nurse Barb. She is passionate about health education, whether it's 1 on 1 with a patient, in a lecture hall at Stanford or with millions of people watching on television. Her warm and engaging personality puts everyone at ease as they learn more about health.
In addition to national appearances on CNN, NBC and ABC, Barb took the extraordinary leap of bringing her blog, Nurse Barb's Daily Dose to ABC nationally. Nurse Barb's Daily Dose health segments cover the range of health topics from women's health and nutrition to parenting and pain relief.
Nurse Barb is the award winning author of the Personal Guides to Health used by over 4.5 million women in the US, with titles ranging from fertility and pregnancy to menopause and breastfeeding. She has a health blog at www.NurseBarb.com.
She earned a masters degree from UCSF and a BS from Boston College. She is Certified by the North American Menopause Society and is a Fellow in the American Academy of Nurse Practitioners. Barb lives in the San Francisco Bay area with her husband and son. To contact Nurse Barb, please visit www.NurseBarb.com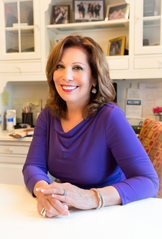 Karen L. Giblin is a recognized expert and women's healthcare advocate. She is also the President of Red Hot Mamas North America, Inc.
In 1991, Karen founded Red Hot Mamas after undergoing surgical menopause. The entire process of suddenly entering menopause left her with many questions. She was seeking clarification amid a lot of confusing and conflicting information.
Karen felt menopause education was the missing piece of the health care puzzle for women in their prime years, so she started development of Red Hot Mamas programs.
Today, these programs have blossomed into the nation's most recognized menopause education programs and are offered free to women across the United States. The program's design is directed to answer the needs of menopausal women providing clarity and insight on menopause to help women live long, healthy lives.
Karen Giblin states, "My legacy to women is helping to significantly improve their health outcomes as they approach menopause and beyond".

DISCLAIMER: This feature is provided for informational purpose only. Please note that the answers you receive are not intended to be a substitute for individual medical advice in diagnosing or treating a health problem. Please consult with a physician about your specific health care concerns.